Trending In 2018 – Entrepreneur Alejandro Lopez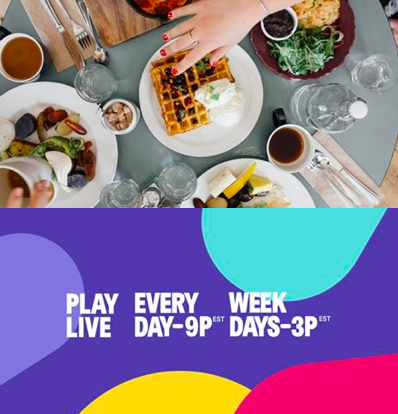 Almost 1 million people showed up to play HQ Trivia last night but they could only let in 750,000 and I was among them! Many thanks to my friends who tipped me off that I'd been living under a rock! I had no clue about the HQ Trivia app! No clue how powerful this nightly live trivia game you play on your phone has become. No clue how fast they could gather a worldwide crowd of 750,000. No clue how fast a crowd of 750,000 could dwindle down to mere hundreds by the end of a 12th and final trivia question. No clue people won real money by playing. And no clue that the latest Iive game show host Scott Rogowsky was so famous. Out from under the rock I now know, that after racking up millions of downloads and awarding thousands of dollars to iPhone users this year, HQ Trivia finally made the jump to Android on New Year's Eve. The app has become a phenomenon in the months since it first launched on the App Store. Personally I thought it was one of the most brilliant things I've seen at the crossroads of technology and entertainment.
Although you're probably used to denying apps the ability to send you push notifications, they're totally necessary for HQ Trivia. Games start at 9 PM ET every day of the week and 3 PM ET on weekdays, and after one try you're probably going to want to get a notification the game is about to begin.
—
I Can't Believe I'm Talking About Bloody Mary's On The Tuesday Morning After New Years Weekend But I Am!
Why? In case you missed it January 1st was National Bloody Mary Day!
Bloody Mary's Are Trending! And 2018 Should Be About Indulging More In Life's Pleasures! Thus I did my part and tried an artisanal Bloody Mary mix called 'toma' created by Founder and entrepreneur Alejandro Lopez and his team. They make it with their own chipotle tomatillo sauce, siracha and steak sauce. All you need is the spirit!
I invited Founder "Alex' to join me on the show today because something tells me you may want some. (wink)
---
---