Ron Tramontano, President of Virtual Competitions & National Spouses Day!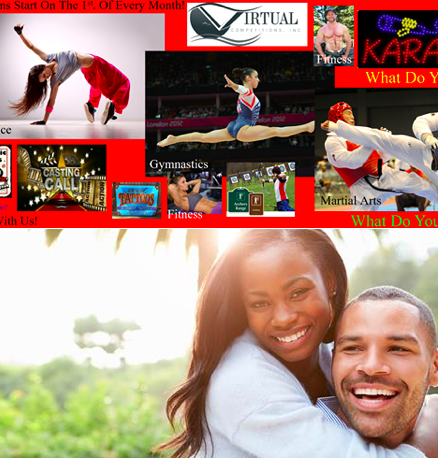 Ron Tramontano, President of Virtual Competitions is running Online Competitions and Tournaments between Organizations and Schools that compete in all kinds of events. Martial Arts Schools, Dance Schools, Gymnastic Schools, etc. He has developed a turn-key platform for others to be able to create their own virtual events and earn money for their organizations. Tune in to the top of the show today starting at 10:06am EST.
Ron Tramontano is also chairman and founder the NATSDF (North American Tang Soo Do Federation) TMAN (The Martial Arts Network Online, www.tman.com) He's a successful entrepreneur, businessman, author of four books, a screenplay writer and martial arts master. Ron is a Vietnam Veteran, attended a year of Officer Training at West Point Military Academy holds a private pilot license, and is a ham operator (KN4AWO). He teaches and oversees the instruction of over eight hundred students and 160 black belts a week at his facility, the West Boca Karate Center in Boca Raton, Florida established in 1986.
@rontramontano
Virtual Competitions, Inc
Platform.https://virtualmaevents.com
—
National Spouses Day! Celebrate your OTHER today! If you want to celebrate this holiday, the best way to do it is to show your spouse some love, appreciation and affection. Anything works as long as your spouse is the central part of the celebration. Keep that spark alive. Studies have shown that couples who take time out of their schedule to spend it with their significant others are more likely to stay married!
Shout out to Holidays Calendar for the reminder! And
shout out to @lovedignity.com on the show today for providing a refresher course on '12 Real Signs Of True Love'.
Here's that link! Refresh yourself!

https://www.lovedignity.com/12-real-signs-of-true-love-in-?/
---
---