Look Out, It's Mrs. Claus!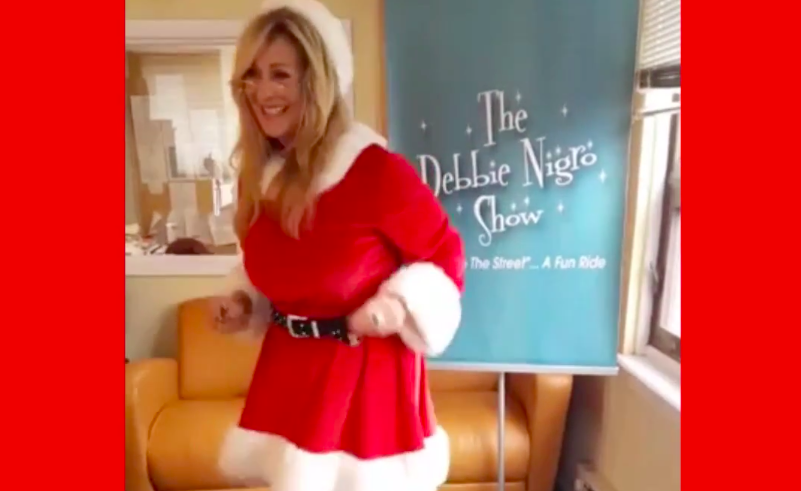 Tune In To Hear How There's No Expiration Date on Fun! AND It's Never Too Late For Anything! AND Forget Your Troubles For A Minute and Have a Laugh LOL
—
Holiday Balls? I've Decided To Do Something Wacky On My Show With Facebook Live. I Want To Share The Back Story. 20 Years Ago I Wrote A Christmas Song About 'Mrs. Claus'. Everybody loved it but Christmas passed and I forgot all about it…until the next Christmas when I'd remember the song and play it again and laugh and if I was on the air at the time I'd play on air and everybody would laugh, then Christmas would pass and I'd forget about it. This has gone on for 20 years. I did make a few attempts to get somebody famous to sing the darn song along the way, then I'd forget about it. This year I remembered the song again and happened to play it for a friend who flipped out. Really You think it's THAT good? Then for fun I played it for my daughter Alexis and new son-in-law Carmine G who got all excited and said I should put it on YouTube because he said it'll go viral. Viral? Carmine thinks the song is THAT good? YouTube didn't exist 20 years ago and truthfully I never even gave it a thought. HOWEVER…In the true spirit of what I stand for every day in all that I do in business and in life I've decided to follow my own advice and have some fun. "Risk It Or Regret It!" So curious… Can a Christmas song become an overnight success 20 years later in the digital age? Well let's see. It's about Mrs. Claus (and women are really IN this year) AND…we all know Mrs. Claus is happily married but works her butt off to pull off Christmas every year and doesn't ask for much. AND… although Mrs. Claus rarely complains, I'm sure you all can relate to the fact she's kinda sick of staying home every Xmas Eve and could really get a kick out of driving that damn sled for once! That's the basic storyline of the song. (I will post all the words so you can sing along) The way I see it …It's Never Too Late To Try Anything New. AND…There's No Expiration Date On Having Fun. AND… who knows maybe Mariah Carey will hear it and record it next year? Or maybe Ellen Degeneres will call. Until then my buddy Tim Judge will be in the studio during my Facebook Live Show tomorrow helping me make the You Tube video and my buddy Kerry Walters is getting ready to do her social media thing and if it you like the song and it makes you laugh when we get it up on YouTube maybe you'll share it. AND just maybe it will go viral like Carmine said, AND I'll have to make Carmine meatballs on demand for the rest of my life in return. We will see! Gonna get the balls rolling. 
---
---