Back To Business Monday! Ray Dalio & Jenny Patinkin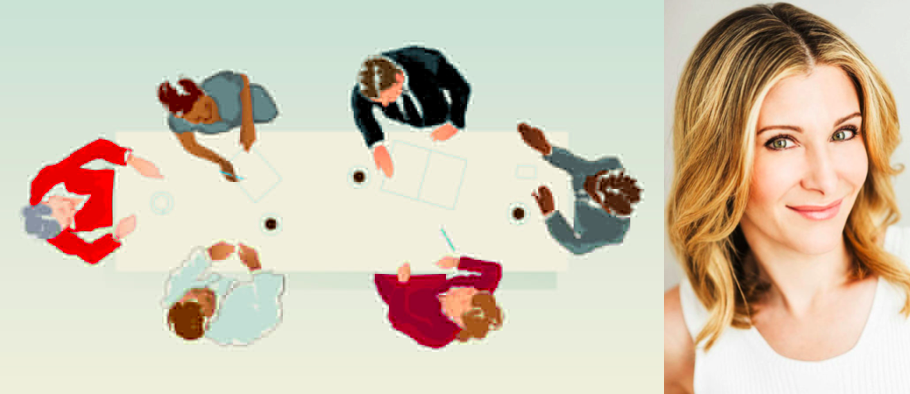 Back To Business Monday! Got A Meeting? Might want to take some common sense advice from Motivation Mobile and global financier Ray Dalio on keeping meetings focused and productive. "Like utilizing the "two-minute rule" to avoid persistent interruptions." In 1974, Ray Dalio founded the hedge fund Bridgewater Associates, and it's now the world's largest, managing roughly $160 billion. Besides its' financial success, Bridgewater has become known for creating a unique culture of radical truth and radical transparency. (Personally I think Radical Truth is Pleasantly Radical- and since I've had the great pleasure of meeting Ray Dalio and talking with him on the air allow me to share he is more than pleasantly pleasant and obviously brilliant.) Below is Dalio's advice for how to run meetings that don't go off the rails.
9 Common Sense Rules For Getting The Most Out Of Meetings
Ray Dalio's Advice is excerpted from his book Principles: Life and Work by Ray Dalio.
—
"Lazy Perfection: The Art of Looking Great Without Really Trying". Now that's my kinda story! That's why I invited Jenny Patinkin, Chicago's premier makeup artist, to join me today on the show at 10:40am eastern. Her best selling book has some great tips and new solutions to help everybody look and feel better this holiday season and beyond. Especially busy women who often wear their hearts on their sleeves but sometimes wear the exhaustion of life other body parts! lol.
Lazy Perfection by Jenny Patinkin
Jenny Patinkin is a highly sought-after makeup artist, beauty expert, entrepreneur and author known for her Lazy Perfection approach to beauty. As Chicago's premier makeup artist, Jenny's devoted clientele includes celebrities, high profile and everyday women who count on her for honest opinions, product expertise, and her in-depth technical know-how.
Lazy Perfection, The Art of Looking Great Without Really Trying (Running Press/Hachette)
---
---