Debbie Nigro is the author of hundreds of blogs that have appeared on various platforms over the years including About.com, Aol.com, FirstWivesWorld.com, StillABabe.com and More.com where she was a featured Humor writer. 
Nigro wrote "The Working Mom On The Run Manual" (aka What The Heck Happened To My Life?) and held her book tour at 7-Elevens throughout the U.S.  The book tour was one of the most successful promotions in the history of Southland Corporation at the time. 
---
"As a national sponsor of 'Working Mom on the Run' Debbie's book tour generated hundreds of thousands of dollars in publicity for 7-Eleven."

– Karen Raskopf, 7-Eleven
---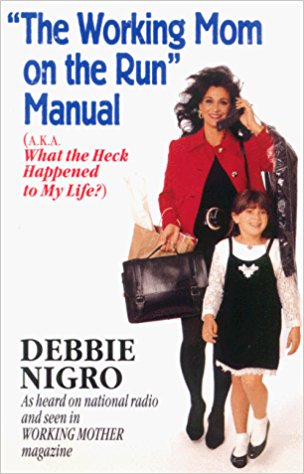 More books written by Debbie Nigro, coming soon!