All You Want For Christmas Is All New Front Teeth? John Castenaro of Castenaro Dental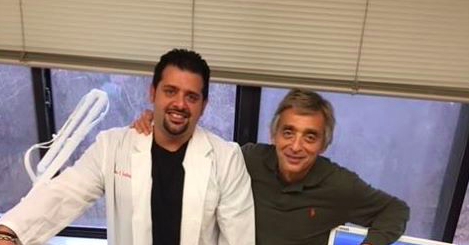 All You Want For Christmas Is All New Front Teeth? You're not alone! A lot of people are buying their own smiles for Christmas! There's a huge surge in requests for new smiles starting early November through the end of December according to my Go-To-Guy In Dentistry John Castenaro, who along with his dad Frank, run the 'always ahead of the technology curve' Castenaro Dental in Yonkers NY.
Besides asking John to weigh in on who's buying smiles for Christmas, he shares BIG NEWS about a new high powered laser replacing the drill for anesthesia for cavities! It's called Solea and he just got one in. (Sadly we still need the needles for other heavy duty dental stuff). John's so ahead of things he's been invited back to Dubai to train others there on new technology. AND why else Iove this guy and his dad – they're open on holidays for emergencies. AND funny as hell.
PS You Probably Have Until December 21st or so to fulfill your dream of all new front teeth for Xmas.
---
---